Want to know what your customers want before they do?

Want to deliver your products before your competition?

Want to identify risks and act on them before problems start?


So do we!
We believe that the available body of facts that indicate whether a belief or proposition is true is far more valuable than relying entirely on intuition or guesswork.
We provide data analytics solutions to help you reach your full potential.
We integrate your areas expertise with the information that surrounds you to provide actionable insights allowing you to decide what the future looks like for your business.
Data + Hypothesis = Results
This formula is the basis for all data analytics processes. Data analytics looks at the causes and effects that can be found in the available data.
A hypothesis is provisional theory that is used to map causes to effects. A hypothesis may be disproven or confirmed. A confirmed hypothesis enables predictions of a result when applied to new data.
Data, is a collection of quantitative or qualitative values, but having data is not enough. You need to apply Knowledge, understanding and experience to your data. Adding the understanding of the causes and effects shown in the data is the Information you need.
What We Do
We offer the following services.
Hypothesis Validation

Want to know if your current hypothesis is on target? We analyze your data to determine how closely the data and the result are mapped by the current hypothesis and offer alternatives where a hypothesis falls short.

Discovery of Key Indicators

We apply multivariate analyses to the data you provide to look for correlations, clustering and outliers.

Data Acquisition

We can identify what additional data you may need to answer a particular question. We also provide strategies on where and how to collect that data.

Descriptive Analytics

We can identify what has been happening in your business and why by analyzing your historical data against the latest results to build a strong hypothesis.
Predictive Analytics

We can identify what is likely to happen next for your business. We apply the hypothesis to predict and model future outcomes using qualitative and quantitative statistical techniques to estimate future results.

Prescriptive Analytics

We can identify what you can do in the present and future to achieve your desired results by determining the set of best actions based on predictive model results weighed against given constraints to maximize or minimize a specific function/problem by systematically choosing the appropriate input values among specified parameters.

Analytic Software Applications

Need a software application to tie your analytic discoveries together, or integrate them into an existing application? We have the skill set to design and deliver that.
About Us
We are an interdisciplinary team of data analytics specialists and software engineers who know that actionable insights built from your domain expertise and the data that surrounds you, can maximize the potential of your business.
How We Do It
We believe that our success is due to the iterative and collaborative approach we take with our customers. We test and measure what we produce to ensure that our top ideas hold up.
Agile Methodology

We work with you in an iterative, incremental manner through the design and build activities of a project with the aim to provide new product or service development in a highly flexible and interactive manner.

Data Acquisition

We help you acquire, find, clean-up, and aggregate the necessary data to get the information you need.

Discovery

We search for patterns in your data. Applying statistical and data mining techniques to accomplish this goal.

Data Analysis

We work with a variety of data analysis techniques; descriptive, predictive and prescriptive.

Analytic Modeling

We build analytic models that test and validate our hypotheses.

Analytic Applications

Need software to acquire new data, integrate new data or analytics into your systems, or build an analytics-based application? We have the software expertise to do that too!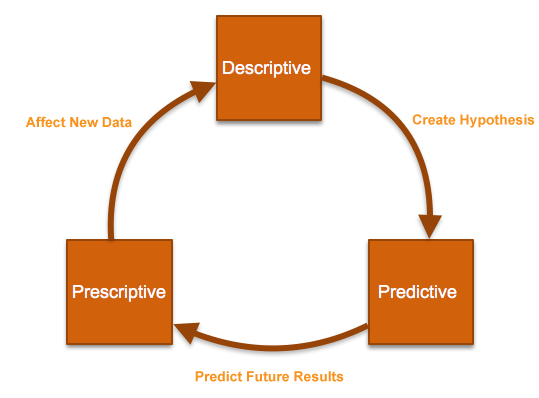 How To Engage With Us
We offer a variety of engagement models to give our customers the best match for flexibility and cost.
Reserved time model

Allows you to reserve a block of our time within a fixed time period, e.g. - 10 hours a month for three months.

Hourly rate model

Assigns one or more of our resources at an hourly rate per resource until the job you asked for is completed.
Project model

We work with you to define a clear scope of work. Payment is based on an initial fee with the remainder payable upon the delivery of key features or other milestones.

Blended rate model

Provides you with a balance between an hourly rate and a fixed price project. The hourly rate is lower. You can decide on specific milestones, where an additional milestone completion payment is made.
Resources
Analytics Moments - Short and Entertaining Videos on Interesting Topics